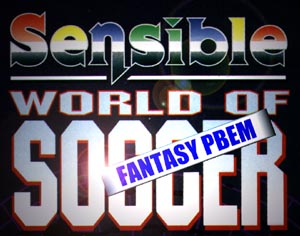 Updated: 01/04/98

UNITED BACK ON TITLE TRACK?
SKY'S ARE FEELING BLUE...
HAMMERS HOLD CHELSEA!
ALL MANAGERS MUST READ:
RESULTS
FIXTURES
MESSAGES
TRANSFERS
The only SWOS FPBEM is about to go live for the first time! There are no teams left, but you can still register for a substitutes list, so when a place becomes available, you can be notified. Just e-mail your full name, city and country, permanent e-mail address and a list of your favourite teams (all teams must be from the current English Carling Premiership). Send applications for registration to James Page at q@serioussoftware.co.uk
Use the links on the sidebars to access further information about SWOS FPBEM.